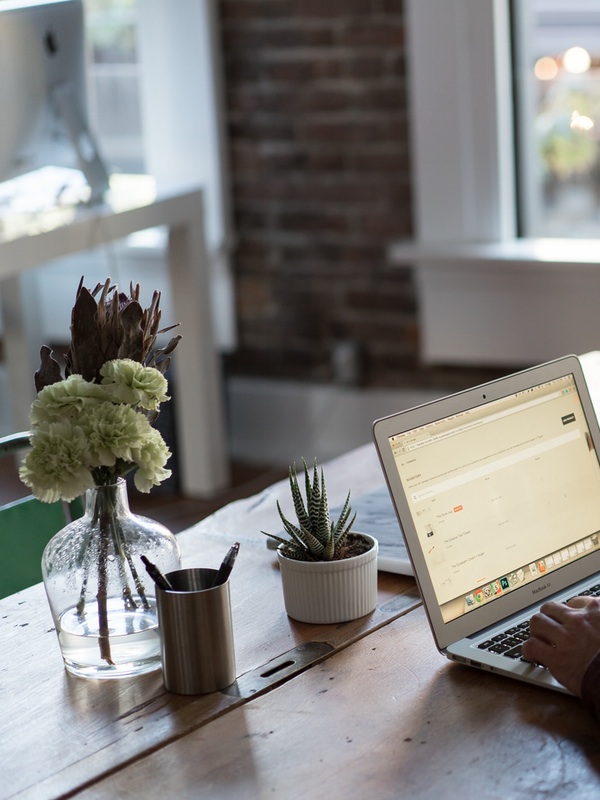 Captron Corporation Circuit Board Assembly and PCB Fab Conditions of Sales
Orders placed with CapTron Corporation (hereafter called Captron or Seller) are subject to the following Condition of Sales, except as such conditions are specifically modified or changed by an authorized officer of CapTron Corporation.
OFFER
This is an offer to sell. Acceptance of this Offer must be in strict accordance with the terms of the offer. Any proposal to alter or modify the terms of the Offer must be set out in a separate letter (and not by a Purchase Order or other form). The Offer can only be modified by a separate document, which is countersigned by an Officer of Buyer and an Officer of Seller. No employee of Seller, other than an Officer of Seller, is authorized to alter or vary the terms of this Offer.This Offer may be accepted by any written document bearing Buyer's name or letterhead or logo or by email, except that any terms contained on that document which are inconsistent with the terms of this Offer are rejected. This Offer, with the acceptance described herein, contains the entire contract of the parties. If Buyer makes an Offer, it shall not be binding upon Seller unless accepted in writing by an officer of Seller. A Purchase Order shall not be deemed an offer, but rather will be considered an invitation for an Offer from CapTron Corporation, and the adoption of these terms of sale.This Offer remains open for a period of thirty (30) days at the stated price, and is subject to revision or modification by the Seller with regard to price, quantity or terms thereafter. This offer constitutes to receive an offer during the period ending 30 days from the date hereof, subject to change without notice during such period it supersedes all previous agreements. If the buyer makes an offer, it shall constitute an order on the part of buyer, but shall not become binding upon CapTron Corporation until accepted in writing by an officer of CapTron Corporation.
The word "Order" as used herein refers to Buyer's Acceptance of Seller's Offer to sell goods, as described in this Offer.
PRICES
Prices are F.O.B. Seller's plant with risk of loss in shipment passing to the Buyer upon delivery to the carrier. Prices do not include any taxes, duties or insurance. Prices are subject to change prior to start of work.
TERMS
Payment is due within 30 days of the invoice date. We reserve the right to change the payment terms or may require full or partial payment in advanced. Past due accounts shall bear interest at the rate of 1 1/2 % per month and accrue reasonable collection costs including legal fees and expenses payable as incurred.
SHIPPING AND DELIVERY
The Seller shall have no responsibility to obtain or maintain insurance and all responsibility of the Seller shall cease when products have been delivered to the appropriate carrier for shipment to the Buyer whether or not freight is prepaid. Unless specific shipping instructions are received from the Buyer, the Seller reserves the right to use its judgment in selecting the means of shipment. The Seller is not responsible for delays or loss in transit and is not liable for delay caused by events beyond its control.
Shipping dates are projected from the date of Seller's receipt of Buyer's signed acceptance of this Offer to sell, and Buyer's delivery to Seller of complete manufacturing information. Shipping dates are estimates and subject to material availability. The Seller is entitled to a reasonable grace period for delay in shipping or delivery.
If goods are to be shipped on more than one date, Buyer is responsible for payment for all goods purchased as though all goods were delivered on the first shipment date, except that interest will not be charged if payment is made for each shipment within thirty days of shipment.
The total quantity shipped on any order(s) resulting from this offer may vary by 10% of the ordered quantity.
CANCELLATION OR DELAY REQUESTED BY THE BUYER
Buyer recognizes and agrees that the goods purchased are custom made goods, which are made by Seller to order, and the Seller incurs cost in preparation for and manufacture of these goods. Accordingly, in the event of a cancellation of any portion or all of this Order, Buyer agrees to pay the Seller for all goods purchased or manufactured by Seller pursuant to this Order, without regard to the schedule for shipment.
If schedule shipments are held or delayed at the Buyer's request by more than 30 days, the Buyer agrees to pay a monthly inventory storage charge equal to 10% of the price of the goods which are held or delayed in shipment.
CLAIMS AND RETURNS
The Buyer agrees to inspect the goods within ten (10) days of delivery, and to notify the Seller in writing within fourteen (14) days of delivery of any claims that the goods are nonconforming or defective in any way. Failure to notify the Seller of such claims within the time provided shall be deemed a wavier of any such claims.
TOOLS, DESIGNS, DRAWINGS AND FIXTURES
The Seller shall retain ownership and control of all tools, drawings or fixtures prepared for the manufacture of products except where other arrangements are made between the Seller and the Buyer. The Seller shall not be responsible for problem resulting from errors in artwork, drawing, specifications or any material supplied by the Buyer. The Buyer agrees to hold the Seller harmless with respect to the infringement claims of copyrights, patents or proprietary rights arising out of the Buyer's purchase.
SPECIFICATIONS
All products are subject to our established quality standards. We offer no guarantee of meeting any other performance specifications or quality standards. Our products shall not be used for life support or safety-critical application or environments. The Buyer using products manufactured by us in such application does so at its own risk and agrees to fully indemnify us for any damages resulting.
MISCELLANEOUS
Any dispute arising from this transaction must be brought in the District Court for Montgomery County, Maryland, or the Circuit Court for Montgomery County, Maryland only. Buyer agrees to submit to the jurisdiction of those Courts in that venue.
WARRANTY
We offer no guarantee as to the use or application of our products.
LIMITATIONS AND LIABILITIES
IT IS UNDERSTOOD AND AGREED THAT SELLER'S LIABILITY WHETHER IN-CONTACT, IN TORT, UNDER ANY WARRANTY, IN NEGLIGENCE OR OTHER WISE SHALL NOT EXCEED THE RETURN OF THE AMOUNT OF THE PURCHASE PRICE PAID BY BUYER AND UNDER NO CIRCUMSTANCES SHALL SELLER BE LIABLE FOR SPECIAL, INDIRECT OR CONSEQUENTIAL DAMAGES. THE PRICE STATED FOR THE GOODS IS A CONSIDERATION IN LIMITING SELLER'S LIABILITY. NO ACTION REGARDLESS OF FORM, ARISING OUT OF THE TRANSACTIONS UNDER THIS PURCHASE ORDER MAY BE BROUGHT BY BUYER MORE THAN ONE YEAR AFTER THE CAUSE OF ACTION HAS ACCRUED.
EXCLUSIVE REMEDY
Buyer's only remedy regardless of the nature or the time or place of discovery, of nonconformity or defects is to return the defective product. At Seller's option Seller will replace or repair or BUYER may be credited for the price charged for the defective product.
DISCLAIMER OF UNSTATED WARRANTIES
THE ABOVE WARRANTY IS THE ONLY WARRANTY APPLICABLE TO THIS PURCHASE. ALL OTHER WARRANTIES, EXPRESSED OR IMPLIED, INCLUDING, BUT NOT LIMITED TO, THE IMPLIED WARRANTIES OF MERCHANTABILITY AND FITNESS FOR A PARTICULAR PURPOSE ARE DISCLAIMED.