Printed Circuit Board – Turnkey Solutions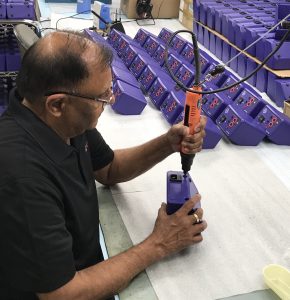 Turnkey PCB Assembly. CapTron is your turnkey solution for electronic assembly. Our capabilities range from prototype to large volume production runs using semi-automated and fully automated surface mount and through hole assembly equipment. This allows CapTron to meet the low volume needs of small manufacturers and the high volume needs of our larger customers.
CapTron's turnkey capabilities offer greater flexibility and savings to customers as we handle the sourcing of components, localization of purchases, materials handling and planning. Therefore the customer enjoys a smooth manufacturing experience with minimal overhead and infrastructure costs.
Another important advantage to using CapTron's Turnkey Solutions is that we have supply partners that allow us to procure your parts at competitive prices and we pass those savings on to you. Click Here to receive a quote on your project.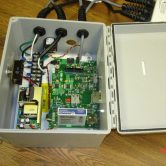 Our Turnkey Solutions include:
| | |
| --- | --- |
| | Design/Layout of Printed Circuit Boards (PCB) |
| | PCB Fabrication |
| | Component Assembly (SMT, Through Hole, Mixed Technology) |
| | Wire Harnesses |
| | Box Assembly and Functional Testing |
| | Parts Procurement |
| | Component Forming |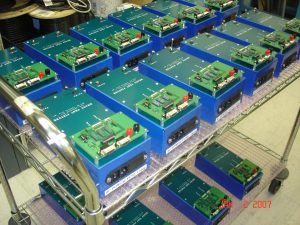 Our Turnkey customers have come to expect the following:
Eliminate Non-value Added Activities
Reduce Manufacturing Costs
Increase Customer Satisfaction
Quick and Reliable Turnaround