Printed Circuit Board Assembly & PCB Manufacturing
The Best In The Industry
A Different Approach
CapTron Corporation established in 1997, is a leading electronic manufacturing services provider of high quality Printed Circuit Boards, assemblies and complete systems. We understand our customer's needs for flexible services, responsiveness, firm up-front pricing, straight talk and ethical business practices. We have modeled our business structure around meeting customers needs. To serve our customers better, we have expanded in to all aspect of total turnkey capabilities. In addition to PCB assembly, our services include PCB design, PCB fabrication, part procurement, cable assembly, enclosure machining, BGA placement with X-ray inspection, Box assembly and final custom functional testing.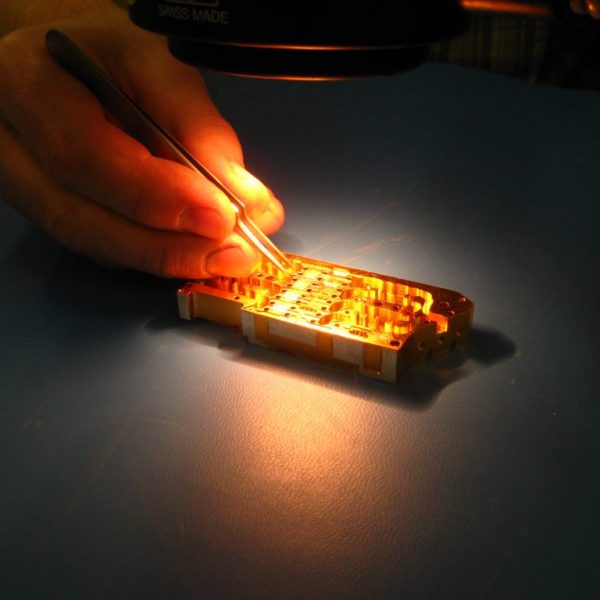 For over 20 years in business providing reliable and cost effective services. We treat all our customers as individuals and don't think a one-sized-fits-all solution will work. We'll help you develop a customized solution to meet your unique requirements. Please contact us for all your Printed Circuit Board Assembly, PCB Manufacturing & cable assembly requirements.

Quality Over Quantity
We fully understand how important quality is in electronic manufacturing, if one part is incorrectly placed or if one solder joint is poor, your unit will not function, so we do not take any short cuts which compromise quality.


Design/Layout of Printed Circuit Boards
If you just have an idea or concept or you have completed schematics, we can convert them in to manufacturable design files followed by PCB manufacturing, Assembly and Testing. With over two decades of experience in Printed Circuit Board manufacturing and Assembly we can ensure that design will fully comply with manufacturing requirements.

Printed Circuit Board Manufacturing Services
We offer Single sided, Double sided or Multi-layer PCBs for analog, digital or RF applications. Our service include Quick-turn prototype through production quantity at extremely competitive price.

PCB Assembly
OUR PCB Assembly service is unmatched in Quality, Delivery and Cost while making sure that we meet your special requirements. We offer part procuring, part programming and final testing services.

Cable Assemblies
We want to be your one stop Electronic Manufacturing Service provider. In addition to Printed Circuit Board Assembly, we also provide Custom Cable Assemblies along with Box assembly. We carry stock of most RF Coaxial Cables and Connectors. All of our cable assemblies are made in our own facilities. We offer very quick turn-around at very attractive price.